METEOROLOGIST JEFF HABY
A COL forms when two lows and two highs are juxtaposed. A COL pattern can either produce frontogenesis or frontolysis. See example COL is below: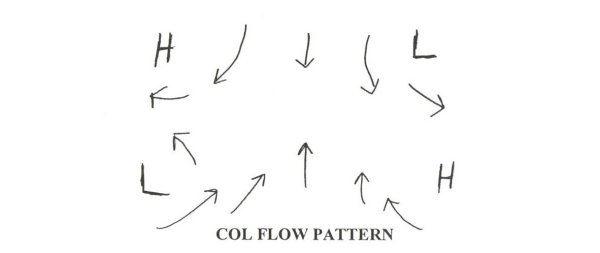 The lows are located in the southwest and the northeast. The highs are located over the southeast and northwest. The high and low in the south produce a south wind and the high and low in the north produce a north wind. The COL is located at the center where the southerly winds meet the northerly winds. To the south of the COL, WAA is occurring and north of the COL, CAA is occurring. Over time, this causes a packing of isotherms. The COL pattern in this example is producing frontogenesis. Look for them each day on the models.