WHAT IS A "WHITE CHRISTMAS"?
METEOROLOGIST JEFF HABY
The official definition of a white Christmas is: "1 inch of snow on the ground during December 25th". The snow does not have to fall on December 25th. The map below shows the probability of having a white Christmas for locations in the continental United States: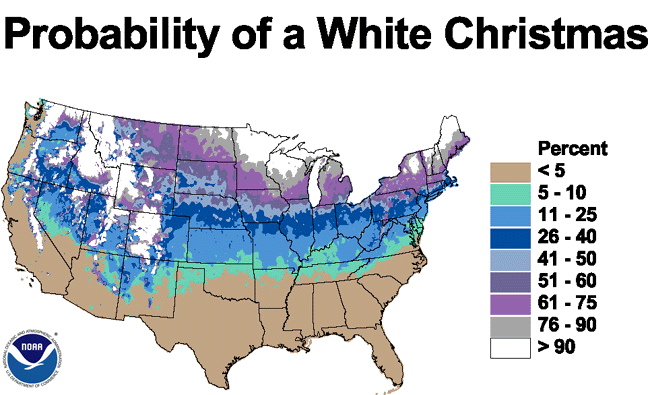 Here are some unofficial definitions of a white Christmas:

1. Any snow falling on December 25th

2. Any snow covering the ground on December 25th

3. At least 1 inches of snow falling on December 25th

If you are betting with someone on a white Christmas, make sure you both use the same definition and agree on the source and location for snow verification.